I've been writing Windows Phone apps since before it was even launched, both professionally and personally. Here are some of my favourites:
Markdown Notepad
A notepad app that uses the Markdown format, like Visual Diary (see below). So, you get great rich notes using a simple text-based format.
Markdown Notepad enables users to backup their notes to the cloud using the Buddy service. Having proved the concept here, I intend to roll out the same features to other apps, especially Visual Diary.
Car Finder
Have you ever forgotten where in the car park you left your car? Or even completely forgotten where you left the car? Then Car Finder is the app for you!
This is a Windows Phone 7 app, that doesn't work too well on Windows Phone 8 because of the changes to the Map APIs between the two versions. I have done a new app for Windows Phone 8 called Car Reminder (see below).
Features include:
Map of your current location showing where you left your car.
Take a photo to show you where you left your car.
Take notes to describe where you left your car.
Address resolution to help you get back to your car.
Display of your distance from your car.
Switch between imperial and metric distance measurements.
Car marker includes the licence plate (handy if you have a hire car).
Parking ticket reminders.
Pin your ticket reminder to the Start screen as a live tile.
User interface localisation for French, German, Italian, Dutch and Spanish.
Medicine Manager
Never forget which medication to take and when with Medicine Manager. Let your phone remind you when it's time to take your meds, so you can concentrate on living your life.
This was the first (and so far only!) paid for app that I've created, though the trial version is fully functional, but shows in-app adverts.
Features include:
Add multiple medications.
Add different schedules for the same medication, which is great if you're on an increasing or decreasing dose.
Use your phone to remind you what to take and what dose.
Turn individual reminders off if you don't need them.
Add a photo to help you pick the right medication.
User interface localisation for German, French, Spanish, Italian, Dutch, Thai, Indonesian, and Turkish.
Skype
I was fortunate enough to be offered a position on the Skype for Windows Phone team based in Stockholm, where I quickly worked my way up to the position of Lead Developer. I worked on all the v2.x (Windows Phone 8) releases up to and including 2.10.
Car Reminder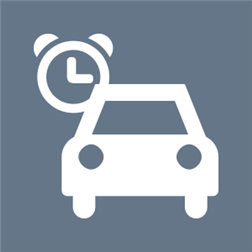 After a break while I was working on Skype for Windows Phone, I kicked off my return to personal application development to re-create Car Finder for Windows Phone 8 using the new Nokia-based Map APIs. Car Reminder has the most used features of Car Finder and a completely new user experience that addresses the usability issues that users of Car Finder raised.
Visual Diary
Visual Diary is my latest Windows Phone 8 app and the aim was to bring diaries back as a place to keep your private thoughts (not everyone wants to blog their intimate feelings to the world!), but to bring that concept up to date with photos taken on your Windows Phone. Visual Diary uses the Nokia Imaging SDK to enable the user to add filters and effects to the photos in their diary entries.